We Offer Specialized Cable Railing Systems
Welcome to Muzata, we offer three different systems to meet your needs. Each system is of high-quality and tailored to specific needs.
All-in-One Cable Railing System
The package includes all the products you need for cable railing system installation, so you don't have to select and combine them by yourself. We provide the swageless invisible cable railing kit, which is super easy for beginners.
Click on the system to learn more>>>
Collaboration Videos
tutorial videos
Installation videos
Discover the Secrets of Muzata with Influencers
Explore the easy installation of Muzata Cable Railing in a captivating video starring our experts, Pete, Don, and Andrew. See firsthand how these railings create a welcoming and comfortable living environment!
Watch The Full Video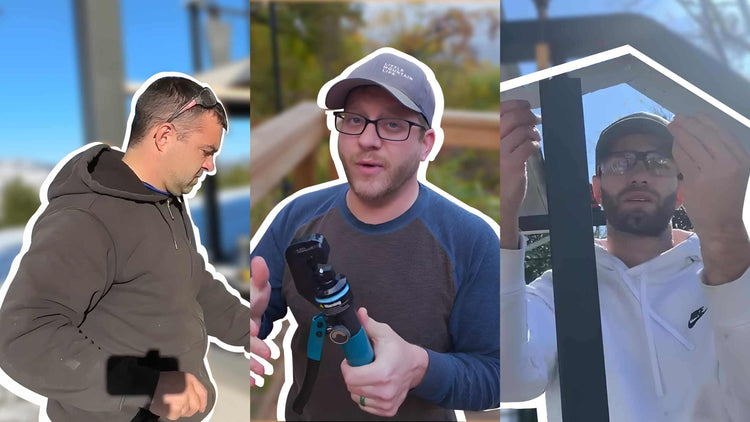 Horizontal installation - deck railing
This video will show you how to make a horizontal installation with Muzata cable railing kit CR26. Horizontal cable railings are widely applied for deck, porch, and balcony.
More tutorial videos

BlackCool Cable Railing System
BlackCool System is designed for a cool modern look. The whole system is based on stainless steel or aluminum materials. Everything is custom made with a black appearance to create a cool and peaceful vibe.
More Installation Videos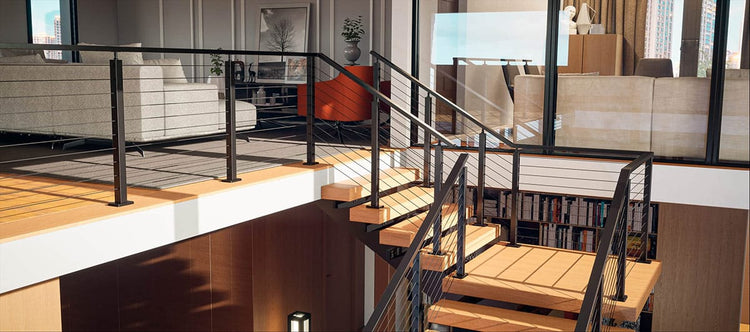 Looking For A Little Inspiration?
See what other DIYers have created using the Muzata Railing System!
Let customers speak for us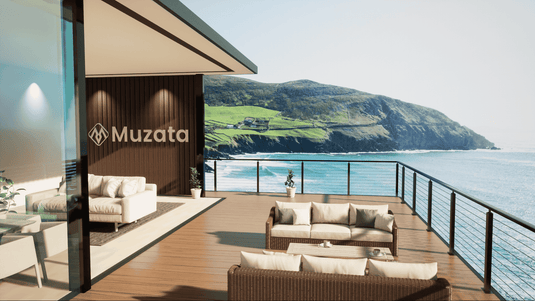 About Muzata
As a leading home improvement brand,MUZATA has been developing products for cable railing systems.
We offer a one-stop solution for home improvement, including a complete set of railing system products such as handrails, posts, cable railings, accessories, etc, for railing systems.
There is also a mature supply chain, advanced research and development techniques, multiple patented technologies and customized design services. By leveraging technology and innovation, we continuously refine our products, striving to make home renovation easier and better.
View More
Why Choose Us ?




➢ Easy to install, keeps you and your family safe.

➢ High quality with the advantage of cost effectiveness.

➢ Compared to traditional balustrades, cable railing systems are more aesthetically pleasing, simpler, and lighter, with minimal shading to ensure a more open view.

➢ At Muzata, we are more than just a manufacturer; we also have a professional design team that can tailor the perfect design for your home according to your specifications and needs. We provide a detailed shopping list or even create a series of product orders directly for you.
Open Views
Muzata cable railing saves space and opens up clear views.
Modern Look
The cable railing lends a clean and modern look, elevating the style of house.
Low Maintenance
Muzata cable railings are durable to withstand weather and low-maintenance.
Easy to DIY
Our cable railings are easy to DIY with minimal tools, ideal for homeowners.
Also Available at