Collection:
Aluminum handrails
6 products
Aluminum Handrail and Railings
The option of aluminum for handrails has quickly picked up the pace and for all the right reasons. It offers several perks, making it easy for homeowners to increase the value of the place while adding to modern-day aesthetics.
Key Feature of Our Aluminum Railing Systems
Nature friendly
At Muzata Railing, customer satisfaction and the well-being of the environment. Offering aluminum handrails that are recyclable ensures that everything is of use. This frees homeowners from the worry of filling up a landfill, once they decide to dispose of it off and move on to better things.
Durable
The good part about aluminum is that it doesn't take much, and can take a lot from nature, be it the scorching heat of the sun, the snow, or even the rain. Aluminum railings systems at Muzata Railing come with complete rust resistance, decay, insect infestation, and corrosion resistive properties along with plenty of others.
All of our aluminum products can stand the test of time without losing their beauty. Not to mention aluminum handrails are also of use in coastal areas, courtesy of their durability.
Aesthetics
Handrails are supposed to be flashy, clean, and stylish, to say the least. We offer railings in many different styles, be it the old-fashioned or the modern aesthetic. Pick the model with the coating of your choice, which can generally depend on your need.
No Maintenance Worries
Feeling a bit blue about maintaining your aluminum system? Worry not. With our expert care tips for cleaning, combined with the brilliant properties of aluminum, you wouldn't have to worry about spending a single penny on your aluminum railing systems.
You don't need to paint or coat them to preserve the condition, although there might be a need for some light rubbing and cleaning now and then. Adding a bit of detergent with water for scrubbing the railing can suffice. So, cleaning your aluminum handrails now and then can ensure the longevity of the system.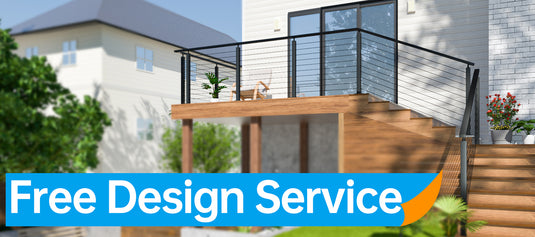 Free Design Saves Time & Money
At Muzata, we are more than just a manufacturer; Our professional design team provides personalized solutions for product selection, railing design, and budget estimation, tailoring the perfect home design to your specifications and needs.
REQUEST FREE ESTIMATE
Use left/right arrows to navigate the slideshow or swipe left/right if using a mobile device