Collection:
Wall-mounted handrail kits
7 products
Wall Mounted Stair Handrail Kits
To complement the handrails used with balustrade kits, stair railing kits, and wall-mounted stair handrail kits are available in stainless steel. With pre-drilled holes, stair rail kits and wall-mounted stair handrail kits are quick and easy to install. Each kit comes with everything you'll need for a stylish indoor stair railing.
What Makes Muzata Railing Your Top Choice? 
A handrail is a horizontal bar or rail that is designed to be gripped with the hand for support. Handrails are often used to offer support and stability, and prevent injurious falls when ascending or descending a staircase.

End caps and wall-mounted saddle brackets are included in the Brushed Stainless Steel Wall-Mounted Handrail Kits for secure interior hand railing. The saddle brackets will be sent unattached, but the handrail will be pre-drilled with holes for the saddle bracket to connect to for quick and easy installation.
Power Grip 5X with Our Railings and Kits
Stair railings must have a 'Power Grip,' where the fingers wrap around the circumference most of the way. A 'Power Grip' is five times stronger than the 'Pinch Grip' used on an ornamental guardrail, according to research. Consider how difficult it would be to operate a hammer with a handle designed like a fancy stair railing.
Unparalleled Prices and Services
We offer our products at the best market prices which keeps our clients happy. We ensure to offer our quick services and less turnaround time making us the go-to option for our clients.

Durable in the Environment The surface and edge of the armrest are smooth, comfortable to touch, anti-skid, anti-collision, safe, and durable, and the substance is healthy and ecologically friendly varnish material. So, explore our catalog to make the best choice and order the best one according to your requirement.
Elevate Your House Style with Our Handrail
Please contact us immediately if you require a customized handrail that can go around corners and manage slope changes, or if you simply require a precise length to the inch. We ensure to offer our customers high-quality products at the best prices. Moreover, you would get high-quality wall-mounted stair handrail kits that would keep you covered.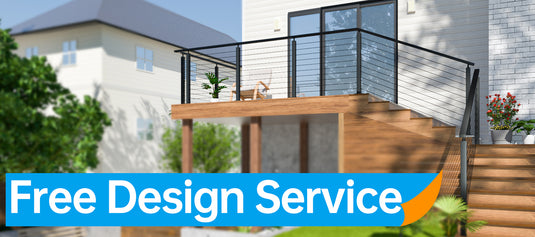 Free Design Saves Time & Money
At Muzata, we are more than just a manufacturer; Our professional design team provides personalized solutions for product selection, railing design, and budget estimation, tailoring the perfect home design to your specifications and needs.
REQUEST FREE ESTIMATE
Use left/right arrows to navigate the slideshow or swipe left/right if using a mobile device