MetalBudget Cable Railing System For 36" Black Side Mount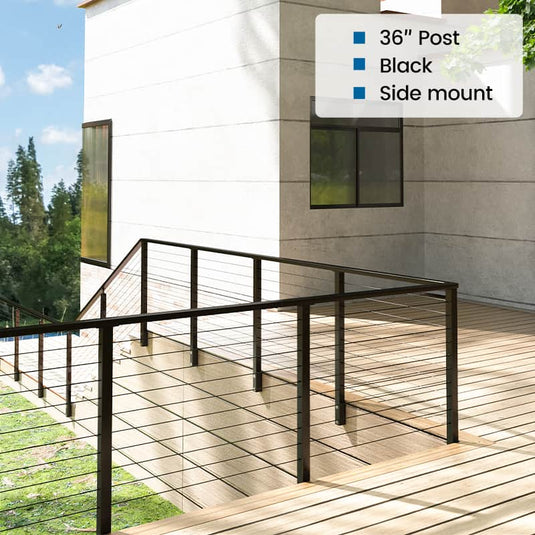 About MetalBudget 
MetalBudget is a budget-friendly stainless steel cable railing system that delivers both durability and cost-effectiveness. The cable railing kits can be widely used in level, angle and vertical applications.
This system is equipped with 36" side-mounted posts, which save more space for the floors. And the whole system is custom-made to present a black appearance to create a cool and peaceful vibe.
System Components
Handrails:HT10 BP4
Handrail accessories:HA01; HA02; HA23
Cable railing kit:CR23
Wire rope:WR22
Angle washer:CR25
Tools:CK12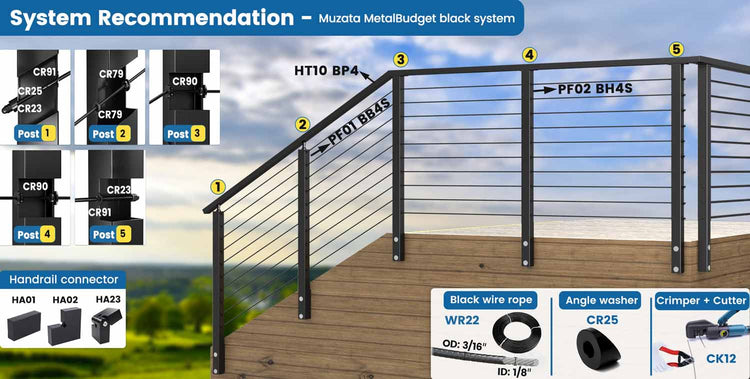 Pros of the railing system
Easy DIY
This system applies multi-angle and wide adjustable cable railing kits for quick and easy installation even for the beginners.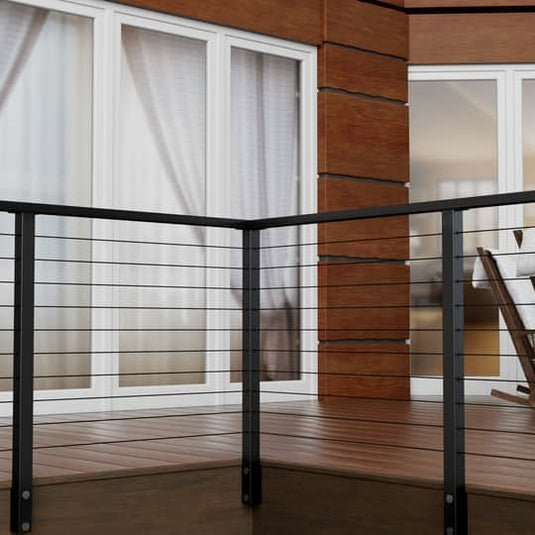 Room saving
This system is equipped with side-mounted posts to save more space for the floors, enabling a more spacious room.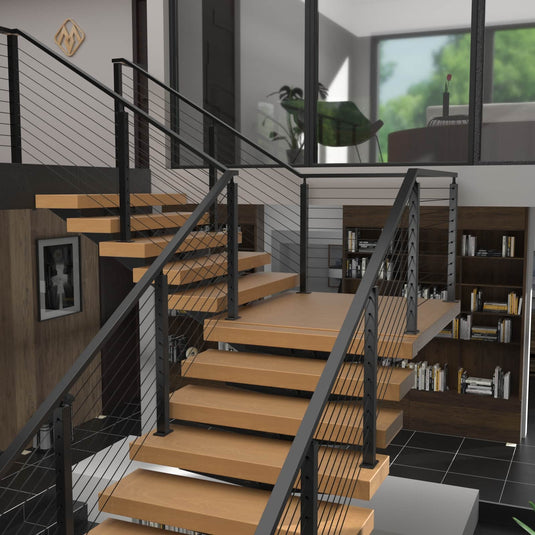 Black cool
The whole system is custom designed to present a black appearance to create a cool and modern vibe.
Tips: Please note that our system schematics are intended to be an accurate reflection of real-life situations. Therefore components may have been adapted to suit specific requirements and may not be exactly the same as existing system offerings. We strive to provide inspiration and guidance, while emphasizing the importance of flexibility and individualization.
ONE-STOP CABLE RAILING SYSTEMS
If you still have questions about this system and the products included, you can contact us here for a free design service. Our professional design team provides personalized solutions for product selection, railing design, and budget estimation, tailoring the perfect home design to your specifications and needs.