About Wrought Iron Baluster
Strong & Elegant 
Wrought Iron Baluster is the perfect addition to your staircase design. It is made of high-quality wrought iron that ensures exceptional durability and longevity.
Designed to match perfectly with wooden handrails and posts, this product not only provides safety and support while ascending or descending your stairs but also adds an elegant touch to your home decor.
System Components
S-Shaped skinny baluster:WT03
Single basket twist baluster:WT04
Double basket twist baluster:WT05
Post Cap:WT06
Wood Post Plate Connector : WT08
Post Base Cover : WT09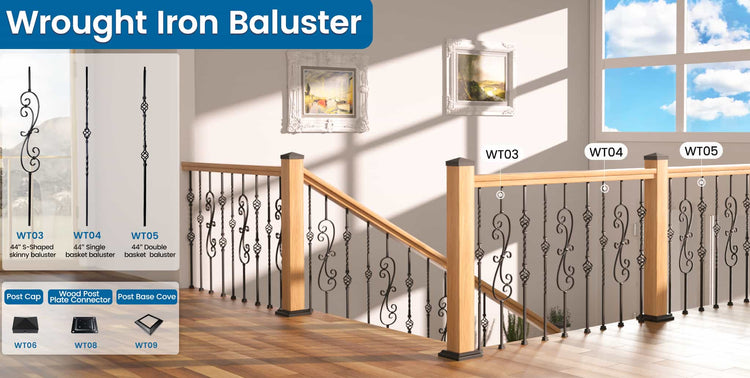 Pros of the Wrought Iron Baluster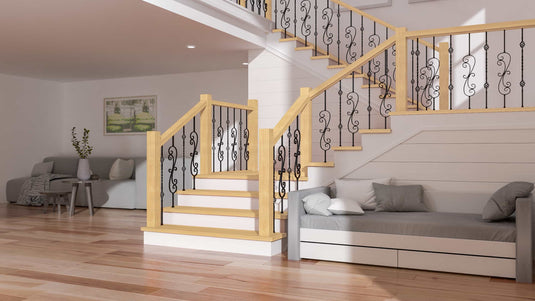 Elegant Decoration
Muzata Wrought Iron Balusters allows you to upgrade your home with a more charming and classy railing.
Easy to install
Muzata wrought iron balusters are easy to install and require low maintenance.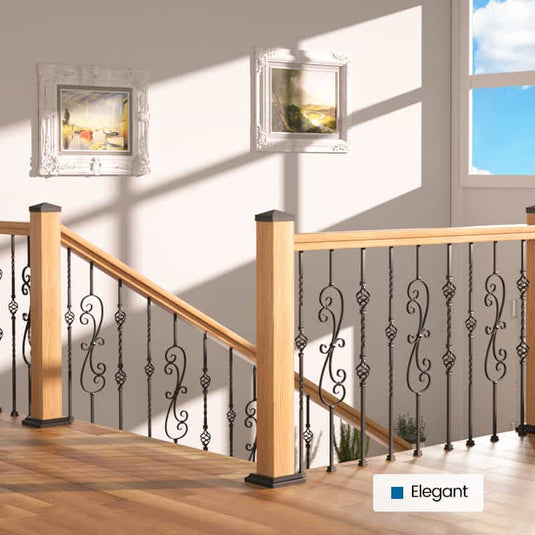 High quality
Muzata Wrought Iron Balusters are made of quality iron, powder-coated with a durable satin finish, cracking, peeling, ultraviolet rays, and rust.
ONE-STOP CABLE RAILING SYSTEMS
If you still have questions about this system and the products included, you can contact us here for a free design service. Our professional design team provides personalized solutions for product selection, railing design, and budget estimation, tailoring the perfect home design to your specifications and needs.