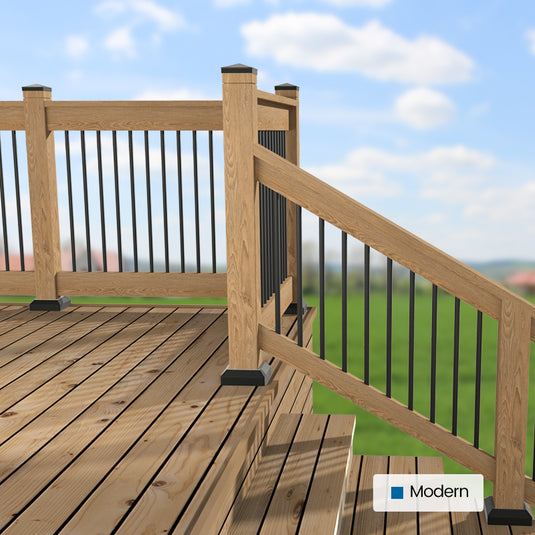 About Aluminum Baluster
Sleek & Modern 
Aluminum Baluster gives a contemporary look to your deck or staircase design. Crafted with high-quality aluminum, these balusters are not only lightweight and easy to install but also incredibly durable and sturdy.
The powder-coated finish offers durable protection against wear and tear and weather conditions.
System Components
36"Aluminum Baluster : WT01
26"Aluminum Baluster : WT02
Post Cap : WT06
Wood Post Plate Connector : WT08
Post Base Cover : WT09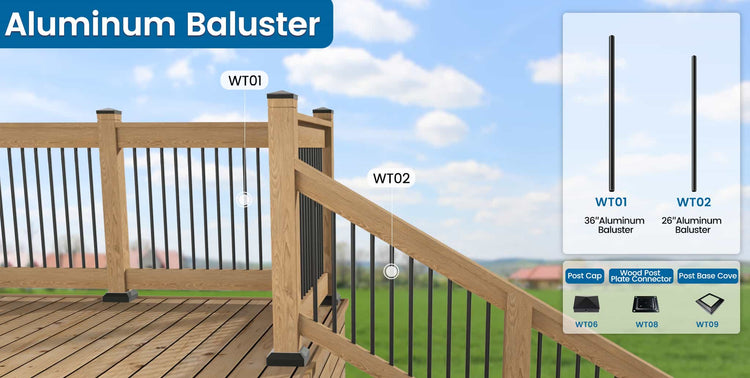 Pros of the Aluminum Baluster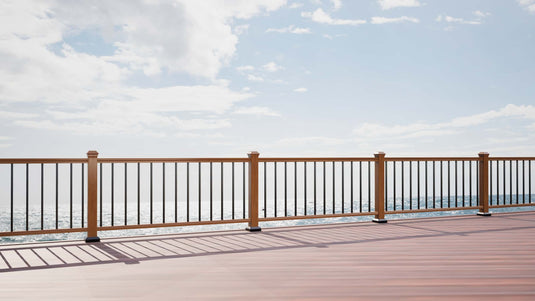 Wide Applications
Muzata round aluminum baluster can be used to build wood and composite deck railings. It can be easily cut to different heights to suit various needs.
Easy to install
Muzata aluminum round baluster is easy to install and requires low maintenance.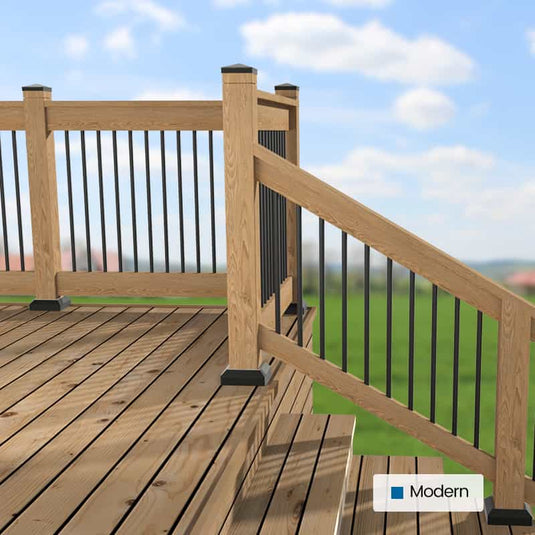 High quality
Muzata round baluster is made of quality aluminum with great rust resistance and will work for a long lifetime, applicable in various weather conditions.
ONE-STOP CABLE RAILING SYSTEMS
If you still have questions about this system and the products included, you can contact us here for a free design service. Our professional design team provides personalized solutions for product selection, railing design, and budget estimation, tailoring the perfect home design to your specifications and needs.